6 Easy Ways YOU Can Help Bali Local Economies During Pandemic
Bali is a melting pot of cultures. You can, without effort, meet people from all walks of life and spot businesses from various industries and of many ranges. There are the five-star resorts and also the humble cafés, which we all love.
We all know they need a helping hand right now more than ever. If you've been consciously supporting our communities by shopping local, we thank you. By doing so, you are not merely promoting economic recovery but also empowering people to stay hopeful and face these troubles with confidence.
Here is a reminder of how we can make small but impactful gestures to keep the economy afloat and perhaps, help a family put food on their table.
Shop from local grocers
Buying groceries from local markets in lieu of giant supermarkets is surely more wallet-friendly. But they also provide fresher options. They are known to get their supply directly from farmers daily. It also means you're minimizing your carbon footprint! A win-win-win for you, the community, and the planet. If you're not looking to brave the trip to the markets, you can order online from a community of farmers, such as Little Spoon Farm or Teman Sayur.
Don't be cheap, please.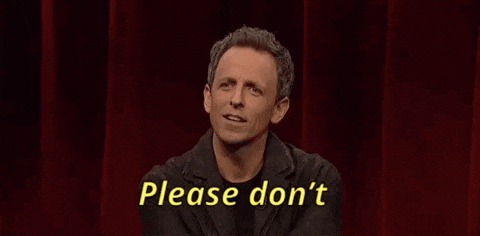 It's a challenging time for everyone. Let's keep the bargaining and offering to yourselves and pay fairly. Some people in Bali can be guilty of this more than others but this applies to anyone and everyone. Paying with likes and followers can't guarantee a sustainable economy, neither can your habit to haggle. If you can afford to demand it, you can afford to pay for it!
Order takeouts


It's time to explore different GO-FOOD options around your area every now and again. You could be supporting a single mother or a recently made-redundant chef cooking from their home kitchen. Plenty of restaurants and cafes currently don't welcome diners but offer special delivery packages instead. If you have to stay at home, why not enjoy some good food while you're at it?
Support small, online businesses
Since some people can't bring home the bacon, they have resorted to digital platforms to get their bread. We are in the golden age of online shopping. It has become a norm to browse and order from Tokopedia or Instagram for our everyday, mundane needs and more.
In many cases, local brands offer high-quality products worth spending your money on, more than highly-taxed, imported goods. Indonesia is now a treasure trove of local skincare must-haves, keeping up in the global skincare game, which is only one example out of a plethora. Plus, these small businesses offer items that are affordable enough for you to explore and experiment.
If you're not in the mood for shopping, show your love by hitting the follow or share button and spread the word out.
Tip extra


The pandemic should encourage a tipping culture if it hasn't already. Your online drivers, waiters, and other service workers don't have the privilege to work from home where it's safe. We can all agree that service workers deserve extra support by facing some risk interacting outside. Why not show them your gratitude with gratuity!
Keep your memberships active
Even if it's temporarily suspended, keep paying your gym, co-working, and not just your Netflix memberships to show them support!
Of course, there are many ways to contribute our help to build a resilient community against the pandemic. We would like to know how you have been doing your part! Talk to us. :)