Taking care of your mental health while working remotely in Bali
Image Courtesy: Dojo Bali
Flexible hours, elite villas, and the freedom to travel at the hop of a scooter; it may seem you have it all when working remotely in Bali.
Working outside a fancy corner office, however, could make you lose track of some telltale signs that your mental health is neglected.
Even when you live on paradise island, taking care of your mental health is just as important as maintaining a physical routine and a healthy diet.
Here are several things to do in Bali to appease the needs of the mind and soul.
1) Yoga and meditation
Yoga combined with meditation is the perfect combo to nurture the body and spirit. Not only are there a plethora of classes, but the island is also swarmed with yogis from who you can learn a thing or two. Many yoga teachers also work on-call! If you're socially distancing, there is an endless range of online yoga classes and guided meditations to wind down to after a busy day working from home. You have no excuses now.
FHM recommends:
Serenity Eco Guesthouse and Yoga in Canggu
Jl. Nelayan, Canggu, Kec. Kuta Utara,
Kabupaten Badung,
Bali 80361
Phone: (0361) 8469251
or The Yoga Barn in Ubud
Jl. Hanoman, Pengosekan,
Kecamatan Ubud, Kabupaten Gianyar,
Bali 80571
Phone: (0361) 971236
2) Wellness retreats


The promise of a quiet retreat is one way to tend the garden of the mind (a lavish one at that). From immersive meditation sessions, 'healing massages' at the spa to silent retreats, Bali is peppered with stays and experiences with wellness at their very core, guaranteed to refresh and rejuvenate you inside and out.
FHM recommends:
REVIVO Wellness Resort Nusa Dua Bali
Jalan Desa Sawangan, Benoa,
Kec. Kuta Sel., Kabupaten Badung,
Bali 80361
https://www.revivoresorts.com/
3) Float Clubs


Floating became one of the most sought-after relaxation practices and Bali has jumped on this bandwagon for some time. The benefits of spending time floating in a sensory deprivation tank include muscle relaxation, better sleep, decreased stress and anxiety. For best results, it is recommended to do regular sessions to maintain a healthy body and mind.
FHM recommends:
Solace Float
No.8 Canggu Square units 8-10 Canggu
Jl. Pantai Berawa, Tibubeneng, North Kuta,
Badung Regency, Bali 80361
Phone: 0819-7776-5223
4) Speak to a professional


Those seeking a more conventional mental health care can opt for online counseling services. FAM Health Indonesia, which stands for First Aid on Mental Health, works with Denpasar Mental Health Hospital and offers a free online consultation with a certified counselor depending on your needs. Their practitioners have dealt with cases of homesickness, anxiety and bipolar disorders, even culture shock.
5) Sunset & drinks


Taking care of your mental health doesn't always require you to break the bank. After a long day glued be hind a cafe table, sometimes all you need is a quiet sundown session accompanied with Bali's all-time trusty companions: sand, sea, and coconuts.
FHM recommends:
Warungs at Echo Beach, Canggu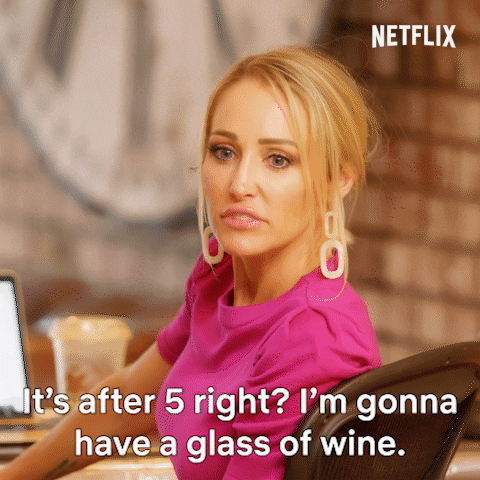 6) Staycationing


Isn't it about time you rode the waves in Uluwatu for a change? Or drive north and away from the Bukit? A great way to bring joy back into work is by changing the scenery. Staycationing can help you break the monotony, proven to improve the brain's capabilities and boost mental health!
FHM recommends:
Browse our villas for inspiration! Click here
All in all, it's worth investing in self-care after powering through a hectic schedule. It can be as simple as checking in with yourself at the end of a busy working day— or trying out our list above! Tell us your favourite :)